COMPARE AGAINST A
PRICE/BID TO BEAT!
1.

 Take a screenshot of the competing website making sure to include the description of the vehicle, the price/bid, and the image of the vehicle. 
2.

 After you've collected a screenshot, come back to this page and select the vehicle you're looking for. Choose by year, make, model and trim. 
3.

Help Price Setter calculate the competitors % Under MSRP by inputing both the competitor's price/bid and the MSRP of the vehicle which are listed on the competitors website. 
4.

 Upload the screenshot file that you had previously created in step 1, then click "Search".
5.

We'll generate a list of dealers who sell the vehicle you're looking for. 
6.

 Select from this list of dealers and engage them to compete against each other to give you the best deal!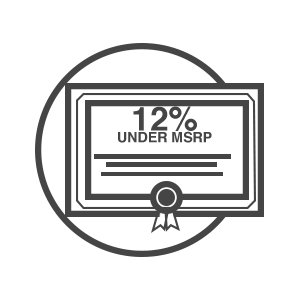 7.

After the winning dealer emerges, enter your email and confirm to receive your confirmation code and lock in your discount. 
8.

 Print your certificate, take it to the winning Dealer to receive your no hassle discount.