Price Setter allows the Buyer to engage Sellers to compete for the sale of a product or service, where in various Sellers compete for the business of a single Buyer, thus generating the optimal price for the product or service being searched. Using Price Setter, by nature the more Sellers there are, the more competitive the pricing of a product or service will be.
Sellers can store their custom bidding parameters in Price Setter's Transaction Arbiter's database, these parameters only come in to play when or if necessary and only go down or up (depending on the application) to a preset percentage in preset increments in order to meet or beat the prices of their competitors, parameters and functions can also be programmed to change based on the time of the day and day of the week the transaction takes place. Buyers can also hand enter in to the application any Seller's published prices or discounts and have competitor's parameters meet or beat those prices or discounts on the spot.
Using Price Setter for shopping applications not only do savvy Buyers get to win by obtaining lower prices without having to haggle with professional sales staff, but also the Sellers win as they do not need to offer a low price or
discount across the board, they only need to offer the discounted price to those Buyers who request it using Price Setter; example: normally when a new car dealership advertises a car on a news paper or TV with a 10% discount, this 10% discount is fixed and can not be adjusted, if the competition is not offering a discount on the same car then that dealership is giving the car away unnecessarily as the discounted price is being offered across the board even to those Buyers who do not negotiate or do not ask for that much of a discount, yes that dealer will sell more of those cars but with a lower profit. With the Transaction Arbiter the discounts change automatically and instantly when necessary in response to market conditions and how many competitors (if any) are involved at the time the transaction takes place.
The following case examples are representative of hundreds of possible Price Setter applications; the bidding parameters and functions may in some circumstances be augmented, modified, rearranged, omitted, added and/or substituted, with no loss of function; pricing parameters can be set up to go under closest competitor, above closest competitor or match closest competitor depending on the application.
RESTAURANT SEARCH
A group
of four people is undecided about where to go out for dinner. One of the four people has a smart phone with the Price Setter application*. She decides to conduct a search in the area for restaurants that offer adjustable value electronic coupons*. To compare apples to apples, restaurant searches can be divided in to different categories: sea food, steak, Italian, Mexican etc. Also by ratings, pricing brackets or distance. Participant restaurants can store bidding parameters in Price Setter which come into play when being compared to competing restaurants and generate variable value coupons or variable value discounts on the total bill. Using the Price Setter application the Buyer can engage those restaurants in the area from the same category, rating or price bracket and have their bidding parameters and functions compete to generate the best coupon or discount on the total bill. Needless to say, the group of four will definitely decide to go to the restaurant that instantly generated the best electronic discount. Buyers can also hand enter in to the application any non-participant Restaurant's published prices or discounts or paper coupons by sharing a screen shot for verification and have participant Restaurant's parameters meet or beat those prices, discounts or coupons on the spot. Participant restaurants will have higher profits by not having to offer higher than necessary fixed value discounts or coupons across the board but only when or if necessary in response to who or if they are being compared.
*Price Setter app. coming soon
A Buyer is conducting a search for an "X" product online. The search results show 10 comparison shopping websites ("A to J"). From those ten comparison shopping sites the Buyer chooses comparison shopping website "B". That comparison shopping website shows product "X" being sold by 5 different stores (1-5). Store 1 sells product "X" for $1,000, store 2 sells it for $950, store 3 for $900, store 4 for $850 and store 5 for $700. These prices are normally fed by the individual sellers or pulled by the comparison shopping website search engine directly from each store's webpage. Needless to say, the Buyer will go for the $700 price and store 5 just lost about $124.5 unnecessarily. If store 5 was using the Price Setter widget that store could have set up its bidding parameters to be just a certain percentage below the nearest competitor, in this case store 4 at $850. So the price of store 5 could have been 3% (as an example) under $850 or $25.50 and be able to sell product "X" at $824.50. Not only that, but five other consumers who landed directly in store's 5 website who were not necessarily comparing store prices side by side could purchased item "X" at a regular price of $1,000.
Store 5 could save $1500 by selling product "X" to five Buyers directly from their website at $1,000 instead of $700. They also saved $124.5 by being only 3% under closest competitor on the comparison shopping website for a total of $1,624.50 in additional profits. In a different case, but similar scenario, a different Buyer, in an effort to find the lowest price possible, visits all of the same 10 comparison shopping websites ("A to J") and he finds that in comparison shopping website "F" there is a store "15" selling the same product "X" for $650 which is the lowest price ever seen from any store at any time. The same Buyer goes to Price Setter and searches for product "X" and finds that store "5" is selling product "X" for $1,000. The shopper then hand enters the URL of the page where he or she found product "X" for $650 and also enters the dollar amount in the field allocated for the price and clicks on the "compare" button and obtains a winning result of $630.5 offered by store "5" which was able to go 3% lower than the lowest price ever of $650 . Anyone would ask "how can store "5" afford to go that low?". This happened because store "5" made an additional profit of $1,650 on the 6 previous sales of product "X ".
The above case proves that active Seller members Sellers of Price Setter can always offer the lowest prices possible and still have greater profits than Sellers advertising and selling their products through conventional comparison shopping websites and mobile applications. It should be noted that the lowest price of $630.5 for product "X" was "forced" by a savvy Buyer who spent considerable time looking through multiple comparison shopping websites and it is not indicative that store 5 will always be "forced" to sell at that low price. Statistics show that only a small percentage of the average Buyers would go to the extreme of spending several hours searching for the lowest price possible through many websites. Active Seller members Sellers' of Price Setter can also set their bidding functions to always guarantee a profit by setting limits on how many transactions they want to conduct using their lowest pricing parameters and when to switch to higher limiting parameters automatically.
CAR DEALERSHIPS
John visits the nearest location of a new car dealer that sells the make and model of car he wants to purchase. This dealership is not a member of Price Setter. After 2 hours of negotiation with the car sales person, John has managed to get a discount of 3% under MSRP. What John does not know is that this car includes $1500 of dealer added accessories which have an actual value of $200 the same which are added to the MSRP so John is actually not getting any discount under MSRP. In addition to that, John was told that he qualified for an auto loan with 6% interest rate. Unaware that he could actually qualify for a 2% interest rate, John accepts the deal.
In a similar scenario, Peter goes to the same dealer and asks for a price on the same vehicle. Peter tells the salesperson that he does not want to pay for dealer installed accessories and that he is going to get financing from a third party. After 2 hours of negotiation Peter manages to obtain a 3% discount under MSRP, but as a savvy Buyer Peter does not feel he is getting the best deal and opens Price Setter application* on his smart phone and conducts a search for dealers within a 20 mile radius of his location. He finds out that there is another dealer that sells the same vehicle and is 13 miles away. This dealership is an active member of Price Setter application*. Peter then hand enters the discount of 3% and the name of the non-member dealership that offered the 3% discount in to the application and makes this dealer compete against the active member of the application. The result is 4% under MSRP now being offered by Price Setter application member dealer. Still not really satisfied, Peter conducts a search for more dealers within a 50 miles radius and finds out that there is one more dealership that sells the same vehicle and it is also an active member of Price Setter application. That dealership is 27 miles away. Peter enters the third dealership in to the competition and gets a result of 7% discount under MSRP from the dealership that is 13 miles away. Why the larger discount? Because active members are not only trying to beat the discount of the non-member dealership, but they are also competing against themselves so it happens that the limiting discount parameters of the dealership located at 13 miles went under the limiting parameters of the dealership at 27 miles which happened to have a 6% maximum discount under MSRP.
To make the competition fair, business rules can be pre established by the system and those rules could be: "New cars only, no demos, no trade in allowance, no dealer add ons, no other discounts apply, third party financing or competitive dealer financing, vehicle must be in stock, the same discount applies to all other items, trim and accessories listed on factory sticker." Dealers must agree to these rules when entering their competition parameters, this way deceptive advertising is eliminated and true transparency on every transaction is enforced. Dealers who break the rules are eliminated from the system.
REAL ESTATE BROKERS
Robert wants to sell his house and needs to find a Real Estate Broker. The value of the house is $700,000. Robert conducts a search on the Price Setter application* on his smart phone. Robert enters the broker's search parameters being "Residential Broker", "Value of the house $700,000", "Zip code 77008" and last "Search radius 50 miles". Search parameters are used to identify Brokers who have previously entered commission parameters to compete against other brokers with offices within the limits set by the client. The search result displays 15 brokers that match the search criteria. Robert then has the option to select all 15 brokers to compete or to select them based on their name, ratings, or location. The competition could be anywhere between only 2 brokers competing or 15 brokers competing. After Robert made a final selection of Brokers and has conducted the commission competition, he obtained a result of 1.9% commission from one of the Brokers or 1.9% X $700,000 = $13,300 commission.
All Brokers, when entering their competition parameters, have entered in different property price brackets, such as certain parameters for a home priced at $100,000 – $200,000, different parameters for a house priced at $201,000- $500,000 and so on. Brokers, when entering these parameters, must agree to the business rules which could be as follows: "Commission is based on Full service including listing on MLS including interior and exterior photos and/or video of the property, "Assist seller in establishing price (Market Search)", "Suggest improvements", "Provide and install Real Estate sign", "Negotiation with buyers", "Advise Seller on contingencies", "Customary practices and local regulations", "Networking with other Brokers and/or Agents", "Hold open house", "Prequalify buyers", "Preparation of contracts", "Addendums etc.", "Coordination with third parties", "Oversee the entire closing process", "Frequent updates". Brokers who do not follow these rules may be eliminated from the system.
OIL CHANGE SERVICE
Most home owners often receive coupons in the mail for Oil Change services that range from $35 to $15 for a basic oil change. These businesses spend hundreds if not thousands of dollars a month mailing these coupons out to customers in their area. Which business gets the most customers? The business with the lowest priced coupon of $15 of course. Now if any one wonders how much profit that business is making on each oil change after paying for the cost of the oil, the filter, the labor, the rent, the equipment, the utilities, credit card fees, taxes etc. the answer is close to zero. That business just gave away a lot of oil changes unnecessarily even to those people who normally do not shop for bargains or do not care for coupons, but in this case that low price was very hard to ignore.
Now, if that oil change business was a subscriber to Price Setter application the owner of that business could have entered his pricing parameters to be as an asking price $35 and a lowest price of $15 in increments of $1 under the closest competitor for the same basic oil change service. There may be other oil changing businesses subscribed to Price Setter application in the same geographic area. Some of them will have a $30 or $25 or lower asking price and may be a lowest price limit of $17.95 or $16.05 or even lower. When a Buyer conducts a search on Price Setter application for oil change places in the area, that user can increase or narrow the search in relation to his or her location. That can be 1 mile or 5 miles from the location. So each search is going to be different and each search is going to generate different results. Of those results, the Buyer is going to select a few or all of the listed results to participate in the price competition which can be 2 or more at one time. The Buyer can base the selection on the ratings on each of the businesses or on the distance to the location or both. No two price competitions are ever going to be identical. Sometimes Buyers will select businesses "A,B,C,D" sometimes businesses" A,B,D,E" or sometimes businesses "B,C,D,F" etc. If the $35 base price business (our subject business in this case) is compared to another business with a starting price of $25 and a lowest price of $19.95, the $35 business will win the competition at $18.95 because as you know it can go as low as $15 if needed. In this case the $1 increment under closest competitor will apply so it only needs to go to $19.95 minus $1 or $18.95, and our subject business just saved $3.95 by not having to sell at the lowest price of $15.
If the Buyer wants to search for a lower price, then his or her search needs to be expanded to include more subscribers where the $15 lowest price of our subject business location can come in to play with another business that may go as low or close to the $15. For example, another business may use $16 as lowest price limit, so $16 minus $1 will force our subject business to use the lowest price of $15.
If the Buyer received a coupon in the mail with a value of $17.95 the Buyer can manually enter that value into a price competition and have our subject business beat that price by $1 at $16.95.
So it is clear, Buyers can get a low price if they are savvy Buyers. Sellers only need to sell at a low price when the competition and market conditions demand it.
Similar cases apply to Attorneys at law, Dentists, Veterinaries, Loans, Mortgages, Car rental, Air tickets, Hotels, Insurance, Mini warehouse storage, barber shops, nail salons, car wash, oil service, brake service, used cars, prescription drugs, Optometrists, home service contractors, all products bearing a universal product code label (UPC), liquor stores, cigarette cartons, Pizza delivery by sizes and number of toppings (12",14"16", 2 toppings 4 toppings, specialty etc.) car tires and many, many more products and services.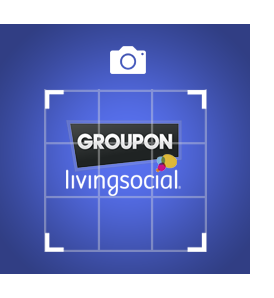 DEAL SEARCH
You were told by a friend about a great website and phone app where you can find deals to places you normally go to or for services you normally use, with prices so low you can not refuse (Groupon, Living Social or others).
After doing a search on that "great" website you find a very good deal for a 1 hour massage service which shows that it was reduced from a regular price of $90 to a special deal price of only $45.
Merchants and service providers who advertise on these deal websites and apps split the value of the deal with the website or app, in this case they will only make 50% of the $45 or $22.50.
Well, guess what? You can take a screen shot of the advertised deal of $45 or copy the URL and share it with Price Setter to engage member merchants of Price Setter to try to beat the advertised deal price of $45. Would that be possible? Absolutely! Member merchants of Price Setter do not have to split the value of their services with Price Setter so they can have their pricing parameters to go just a small percentage under the price being compared to. In this case it could be a 10% decrements that will put them at $45 -10% = $40.50 and win the deal. Because there is no commission to be paid to Price Setter, the winning merchant is making $18 more than the massage place advertising on the "Special Deal" website or app (Groupon or Living Social).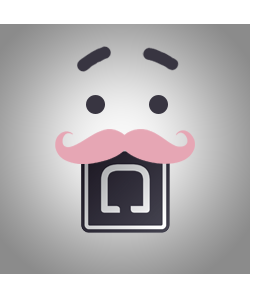 SEARCH FOR A RIDE
You are searching for a ride service through any of the available ride sharing phone apps, E.g. Uber, Lyft  or others. The driver partnered with these applications needs to share 20-25% of their earnings with the host application.
For example if you request a ride to take you from point A to point B, the app is going to quote you an approximate tariff depending on the area, distance or other factors.
If you take a screen shot of the quote and share it with Price Setter, our member drivers will be able to beat the shared quote on the spot by not having to pay a commission to Price Setter. That way they can just set their quote parameters to go a percentage under the shared quote. Drivers members of Price Setter will be having better profits than if they were providing the service through Uber, Lyft or any other apps. To no one's surprise it would be possible that some driver members of Price Setter could also be active partners of Uber or Lyft.
Conclusion
The Status Quo winners: The upper-middle class Buyers who normally would not negotiate prices or would not shop around for bargains but still take advantage of low fixed prices offered by retailers which need to attract customers, Savvy Buyers, Major retailers, middle men, comparison shopping websites and, new car dealerships.
The Status Quo losers: Small business owners and their employees, vendors and suppliers to small businesses, commercial landlords, the economy, sales taxes and income taxes.
Transaction Arbiter winners: Savvy Buyers, small business owners and their employees, Major retailers, comparison shopping websites (with integration to Price Setter) the economy, credit card fees, sales taxes and income taxes, "Price Setter" member retailers, "Price Setter" member service providers, "Price Setter" member car dealerships.
Price Setter losers: middle men, non-member sellers, non-member service providers, non-member new car dealerships.
The bottom line is that with the Status Quo the U.S. economy loses billions of dollars in revenue unnecessarily to consumers who do not ask for discount or do not shop around for bargains but still take advantage of fixed low special prices or discounts offered by local and online businesses which use traditional marketing methods because the opportunity is there.